Octopus 'Al Pastor': A Collaboration at Santuari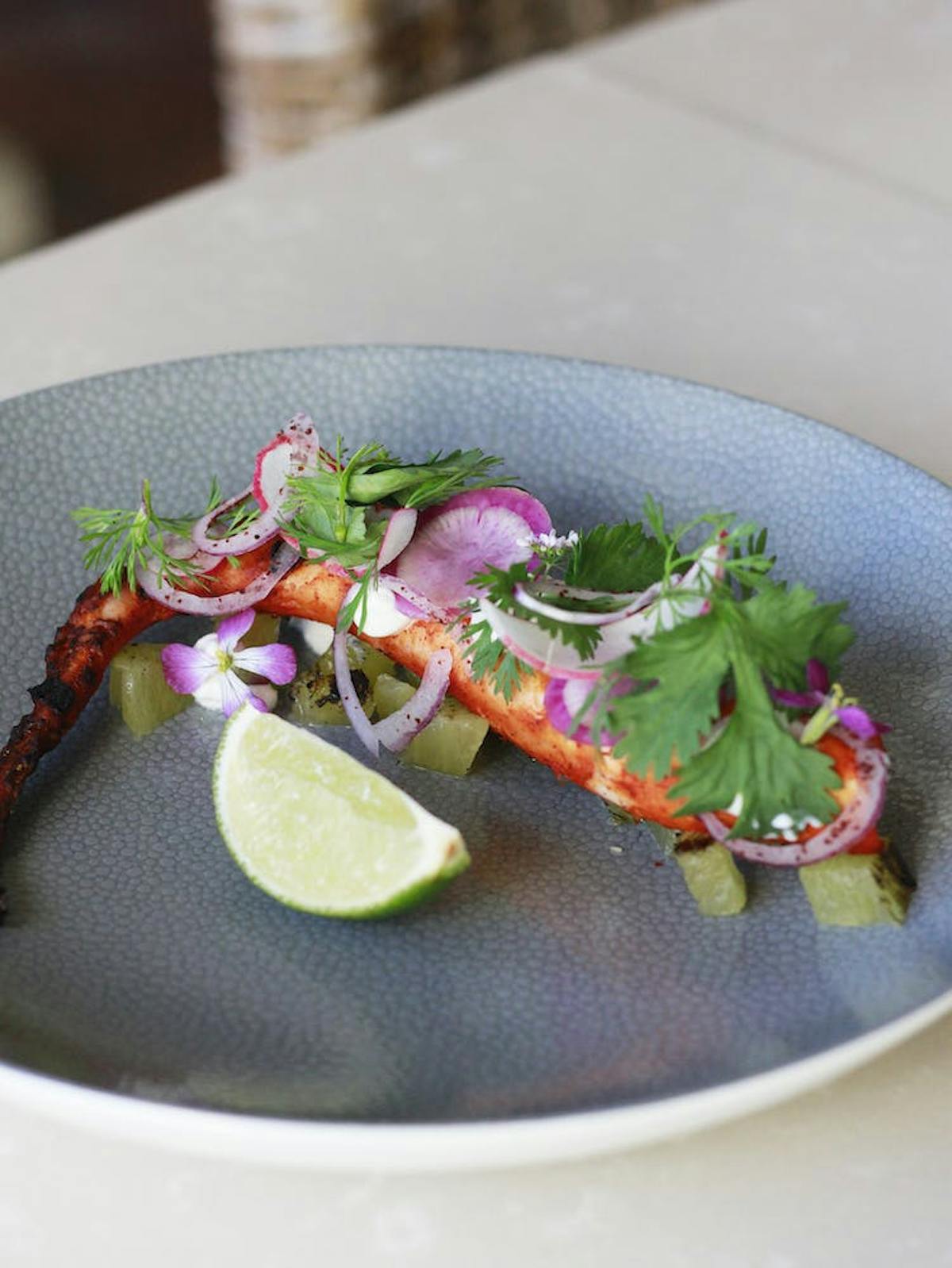 Please welcome Melissa, the newest addition to our culinary team. Melissa works under our Executive Chef Seth Greenburg and is being utilized throughout the kitchen in many different stations. Melissa is an energetic up and coming chef from Mexico City with a vibrant culinary background. She studied at Le Cordon Bleu in Mexico City and is now making strides with her culinary career in Los Angeles. Her passion for learning, teaching and having fun makes her a perfect fit for the inclusive kitchen Chef Greenburg runs. Chef Greenburg inspires his team to cook with creativity and loves mixing cuisines from different cultures.
Our newest dish, "Octopus 'Al Pastor' is a collaboration of Melissa's hometown, Mexico City, and Seth's hometown here in Los Angeles. Al Pastor was created based off of "shawarma" brought to Mexico from Lebanese immigrants. Considering the Mediterranean influences in the design of Santuari, this dish makes a great fit for our menu. We prepare the octopus grilled with Coleman Farms' radish, whipped crema, onions tossed in sumac, cilantro, and serrano pepper with grilled pineapple.