Our Summer Sommelier Recomendations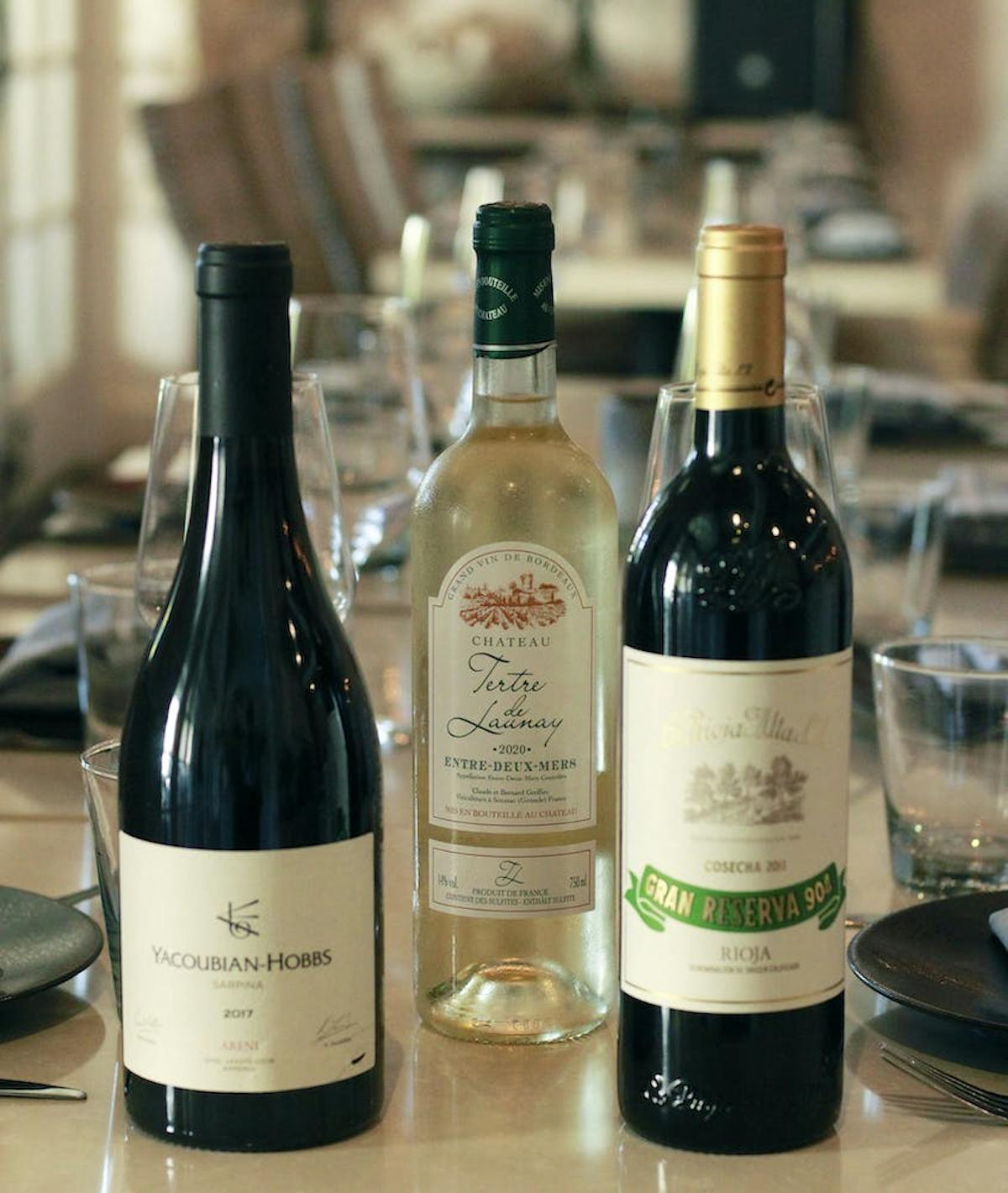 The Wine Program here at Santuari is designed to bring the "joie de vivre" to everyone who walks through our door. Whether you are early in your journey of discovering the joys of wine, or a more accomplished wine connoisseur, we have offerings to fit every palate and price.
You will find selections from nearly every major region in the world, and several relatively unknown gems that I have discovered over my years of enjoying wine. The general philosophy behind the program is to feature wines that are "food friendly". The list leans heavy on "old world wines" (think France, Spain, and Italy) where the cooler climates and natural expressions tend to have a more balanced acidity and lower alcohol. Below are several highlighted offerings that we currently favor:
LA RIOJA ALTA, S.A., "Gran Reserva 904" TEMPRANILLO, RIOJA, SPAIN 2011 $138
The longevity of this winemaker has been rightfully earned. La Rioja Alta, S.A. is one of the oldest Bodegas in Spain, dating back to 1890. What sets the 904 apart from other Rioja wines is the use of the blending grape Graciano. Almost all Rioja red wines are 100% Tempranillo, and the inclusion of Graciano lends an enjoyable spice to the wine. It includes intense and complex aromas of blackberry jam and raspberries that reveals underlying spicy and balsamic notes of cigar box. It is fresh and lively in the mouth and nicely balanced polished, silky tannins with a gentle, delicate finish.
CHATEAU TERTRE DE LAUNAY, SEMILLIION, SAUV BLANC, MUSCADELLE, BORDEAUX, FRANCE 2020 Gls 14 Btl 56
This is a white wine from Bordeaux, a region known for its prized red wines. Chateau Tertre dared to include the fussy Muscadelle grape in the traditional blend of Semillon and Sauvignon Blanc in most Bordeaux white wines, and you will be rewarded for their bravura. It is very difficult to grow and they are susceptible to grey rot in the wet winters. It is the high proportion of Muscadelle That makes this wine so special. When perfectly ripe, the Muscadelle grape contributes complexity, finesse, breadth, and its own special aromas to the wine. It's a full, dry white wine with tremendous fruit and great appeal. It has a luxurious apple and citrus lushness that is silky smooth on the palate.
YACOUBIAN-HOBBS, "Aghavnadzor Vineyards", ARENI, VAYOTS DZOR, ARMENIA 2018 $ 90
A Great wine from Armenia! Areni-1 is a cave in Western Armenia where the oldest proto winery in the world dates back to 4,100 BC. There in the Mountainous Vayots Dzor, extremely rocky soils of volcanic origin and limestone, and an extended growing season provide the unique terroir for the Areni grape. The Yacoubian brothers have partnered with Napa Valley pioneer Paul Hobbs to bring relevance and quality to an often-overlooked historical wine region. This wine captivates you with aromas of dark fruits, muddled strawberry, and fresh cracked pepper. The palate gives way to a bright, fresh fruit expression, revealing a firm tannic structure and finishing with a pleasantly refreshing acidity